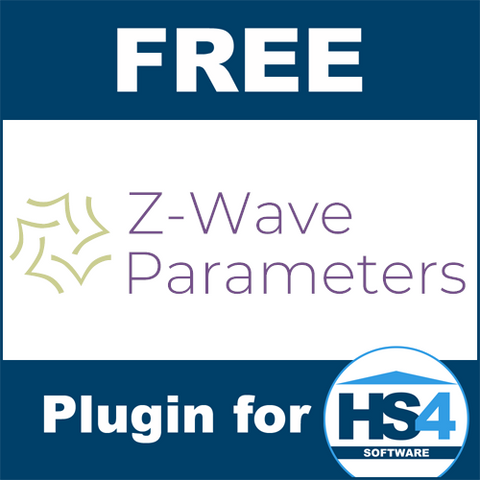 Deepak Khajuria Z-Wave Parameters Software Plugin for HS4
ZWaveParameters
This plugin will allow you to view & update Z-Wave device parameters. The parameter information is obtained from the open z-wave database.

Main Features
The plugin creates an extra page for the Z-Wave devices with the ability to view & update device parameters.
The page contains a link to the Open Z-Wave database site for the device. You can view description, inclusion-exclusion information & manual on that site.
The page shows Z-Wave parameters for the device. The listening device's parameter values are loaded on page load. There is the ability to refresh all or an individual parameter.
Ability to update Z-Wave parameter for the device.
An offline database is bundled with the plugin so that it does not need an internet connection for operation.
Online Z-Wave database can be used directly by changing the plugin settings.
Included
Requirements
HomeSeer HS4-Powered System
Compatible with Windows and Linux
Z-Wave Core Plugin Version 3.0.9.0 or Higher
Links
---